Specimen Meteor 1 : September 22, 2008 0850-0851 UT
This fireball occurs at the top of thescreen. The Sentinel system did not capture it but my secondary system did.
Sonic Movie: Ashcraft's dual forward scatter system; video and stereo sound:
FB20080922_0850ut_Ashcraft.mp4
14 seconds 2.1 MB
Radio spectrogram of the time of the above meteor. 61.250 MHz reception above white line, 83.250 MHz below white line.
Meteor reflection occurs during the 0850-0851 UT minutes.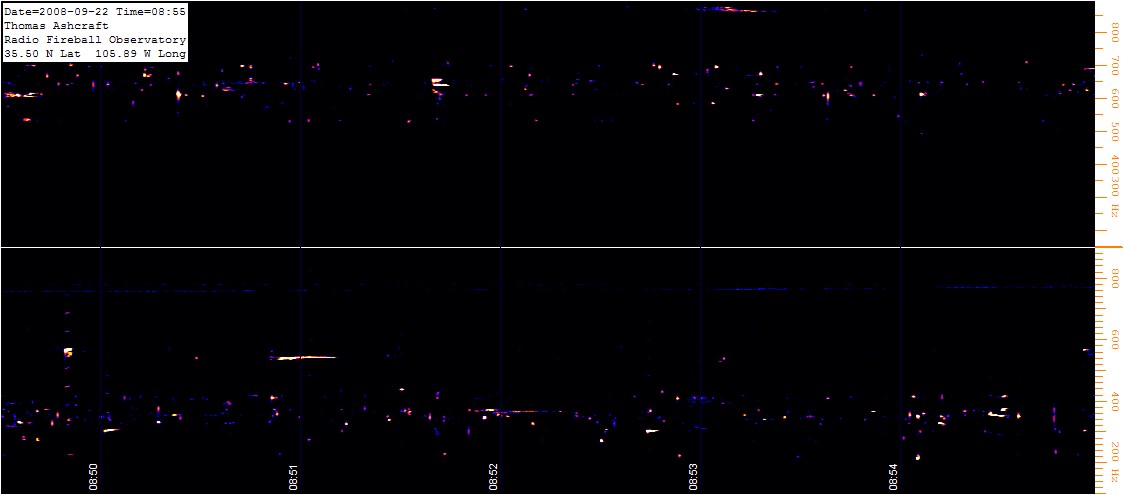 Back to Daily Fireball Archive