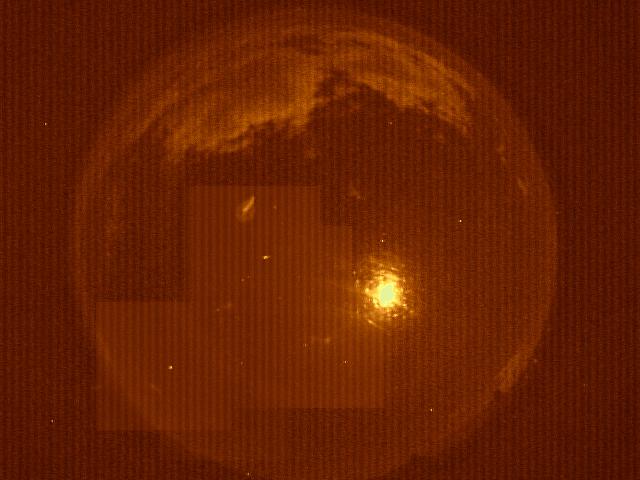 Specimen Meteor 1 : September 18, 2008 1110 UT
Observer's comment: In the image above, the meteor is the faint streak/dot to the left of the Moon.
Movie 1 : Sentinel video camera capture, without sound:
v20080918_051027.62.mov
3 seconds 839 KB
Sonic Movie 2 : Ashcraft's dual forward scatter system; video and stereo sound:
FB20080918_1110ut_Ashcraft.mp4
7 seconds 1.2 MB
Radio spectrogram of the time of the above meteor. 61.250 MHz reception above white line, 83.250 MHz below white line.
Meteor reflection occurs during the 011o UT minute.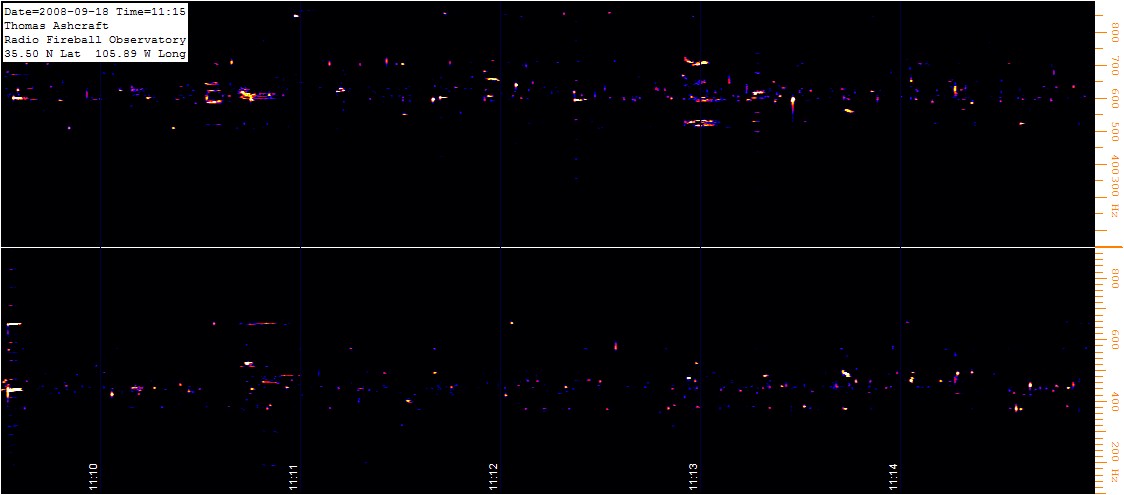 Back to Daily Fireball Archive