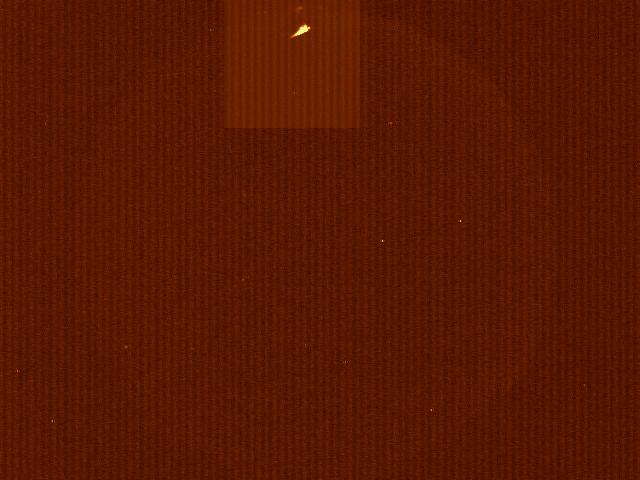 Specimen Fireball 1: October 23, 2008 0748 UT
Observer's Comment: There were numerous fireballs this night. I hope to post more radio scatter specimens as time permits.
Movie 1 : Sentinel video camera capture, without sound:
v20081023_014830.37.mov
3 seconds 739 KB
Sonic Movie 2 : Ashcraft's dual forward scatter system; video and stereo sound:
Strong fireball reflection that builds and gradually recedes. Relatively long ionization.
FB20081023_0748utd_Ashcraft.mp4
2 minute 19 seconds 6 MB
Radio spectrogram of the time of the above meteor. 61.250 MHz reception above white line, 83.250 MHz below white line.
Meteor reflection begins during the 0748 UT minute.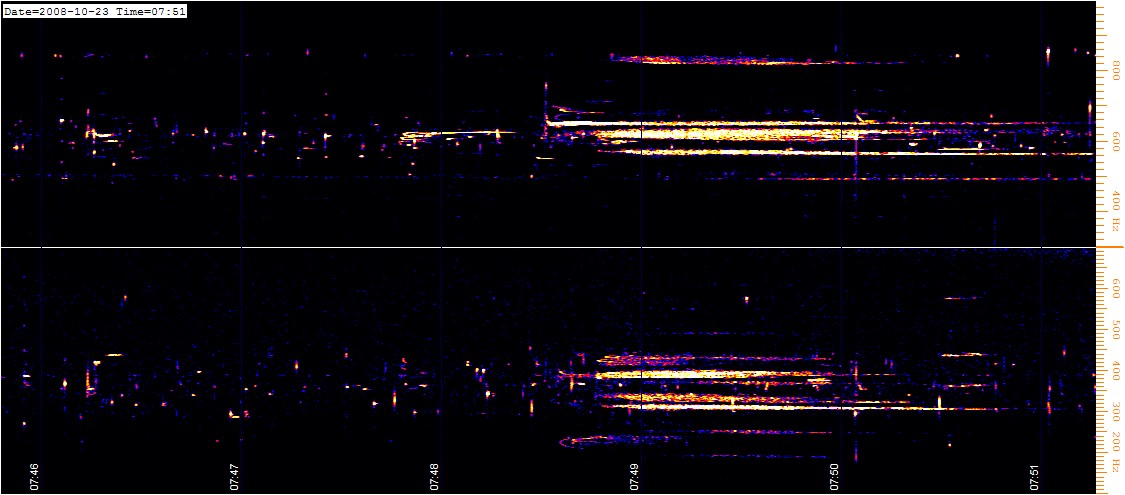 ---
Due to time constraints I am posting a composite .gif of all the night's meteors and fireballs and will hopefully
archive each separate event when time permits. - TA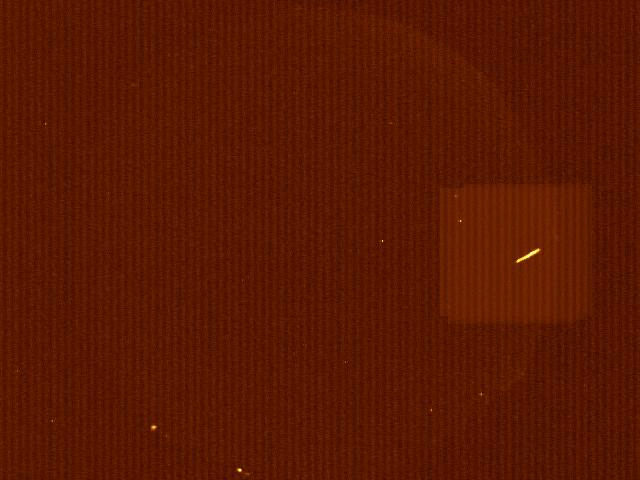 Back to Daily Fireball Archive