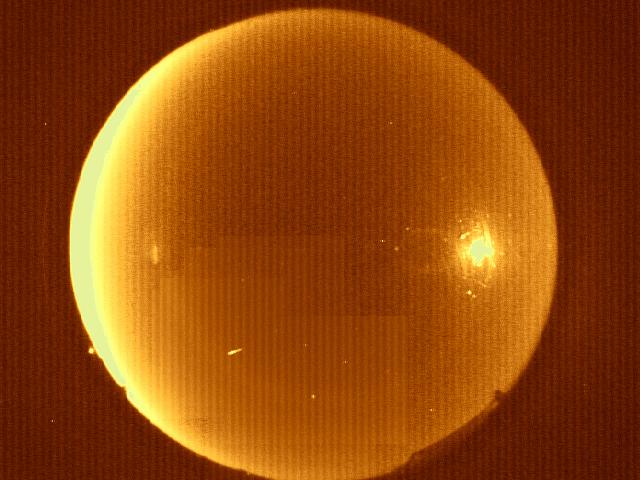 Specimen Fireball : October 16, 2008 1224 UT
( 6:24 am MDT )
Movie 1 : Sentinel video camera capture, without sound:
v20081016_062409.30.mov
3 seconds 739 KB
Sonic Movie 2 : Ashcraft's dual forward scatter system; video and stereo sound:
Short radio reflection.
FB20081016_1224ut_Ashcraft.mp4
10 seconds 2.6 MB
Radio spectrogram of the time of the above meteor. 61.250 MHz reception above white line, 83.250 MHz below white line.
Meteor reflection is negligible during the 0624 am MDT minute. The strong fireball during the 0621 am MDT minute was out of visual range so there is no specimen.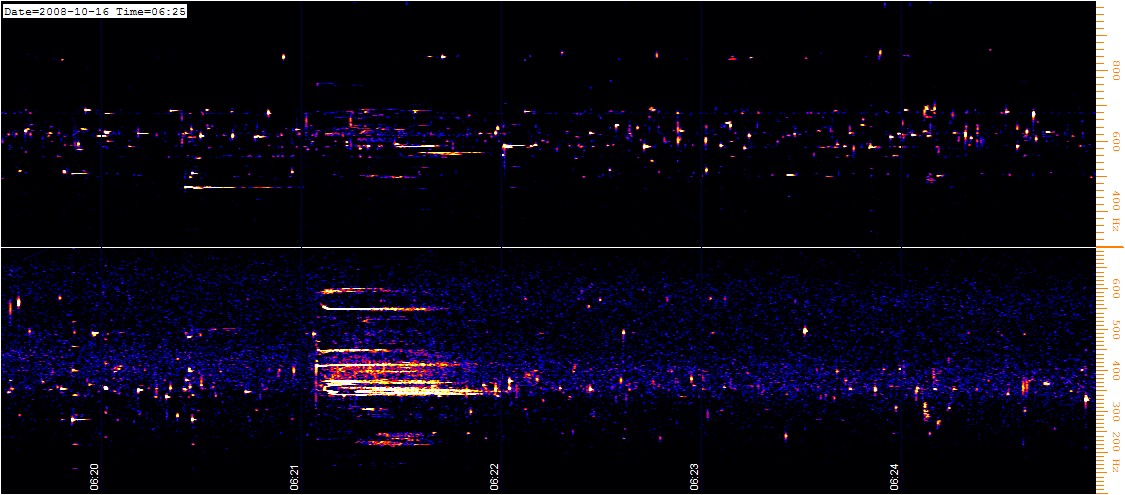 Back to Daily Fireball Archive