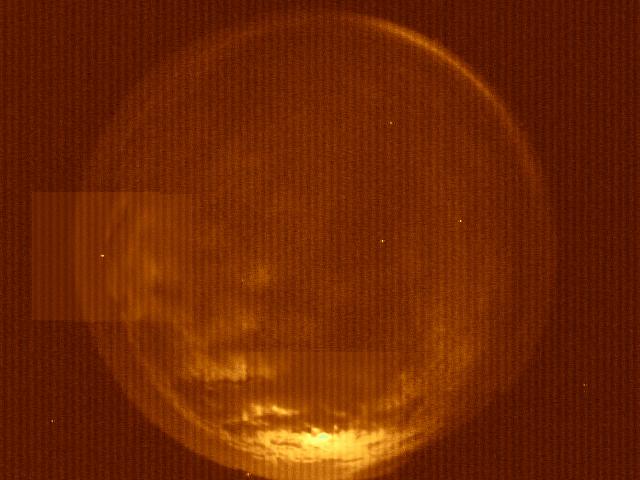 Note: That is the Moon glowing at screen bottom through cloud.
The tiny speck of light in the highlighted box is the meteor.
Meteor : May 22, 2008 0919 UT

Observer's Comments: Cloud most of the night. One capture, obscured by cloud.
Movies :
Movie 1 : Sentinel all-sky camera system capture, without sound:
v20080522_0919ut_Ashcraft.mov
940 KB 6 seconds
Movie 2 : Ashcraft's video/radio forward scatter system capture, with two radios and dual channel sound:
NOTE: LARGE VIDEO FILE. For Researchers. Delayed forward scatter reflection.
FB20080522_0919ut_Ashcraft.mp4
9.1 MB 57 seconds
Below: Radio spectrograph of the time of the meteor. 61.250 MHz reception above white line, 83.250 MHz below white line.
Meteor above occurs during the 09:19 UT minute.