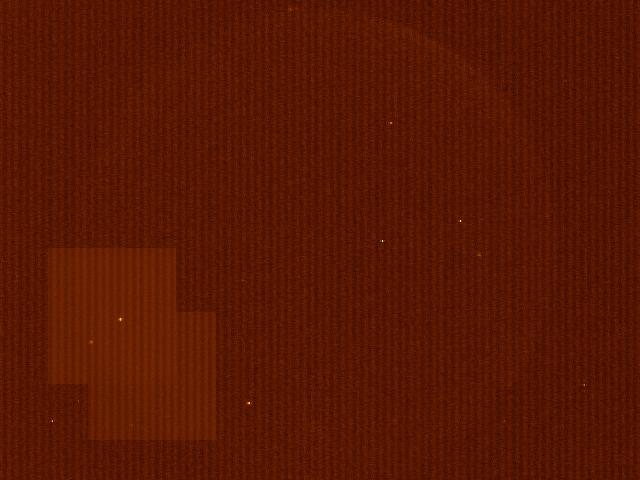 Meteor 2 : May 5, 2008 1038 UT


Observer's Comments: Possible tiny Eta Aquariid.

Movies :
Movie 1: Sentinel all-sky camera system capture, without sound:
v20080505_103835ut_Ashcraft.mov
770 KB 6 seconds
Movie 2 : Ashcraft's video and forward scatter system with dual channel sound:
Just a small sonic reflection after the meteor appears.
FB20080505_1038ut_Ashcraft.mp4
920 MB 7 seconds
Below: Radio spectrograph of the meteor. 61.250 MHz reception above white line, 83.250 MHz below white line.
Meteor occurs during the 1038 UT minute. Only a dot. The larger fireball during that minute was out of visual range.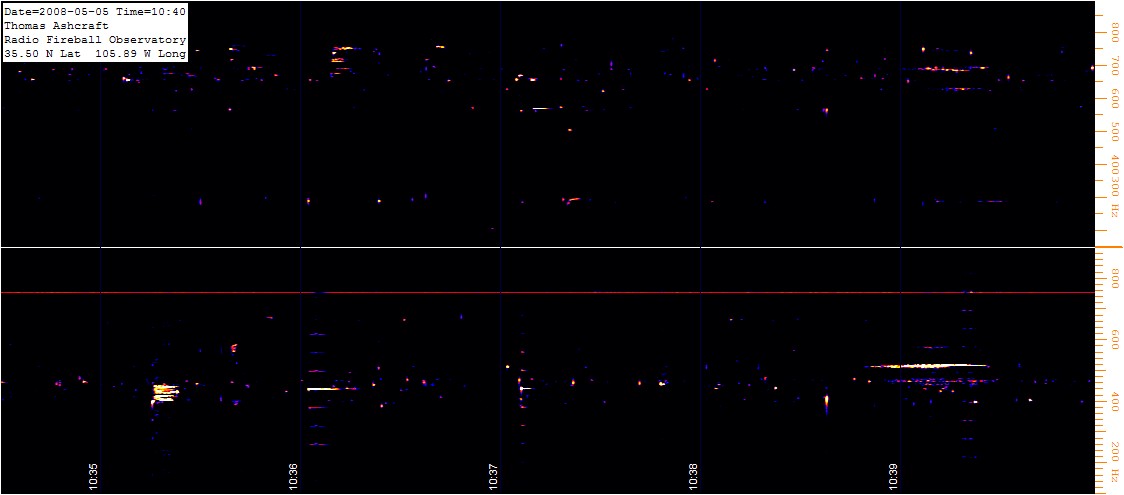 ---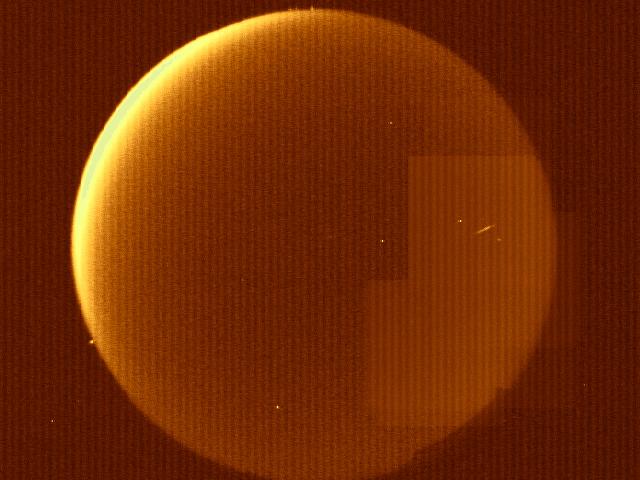 Meteor 3 : May 5, 2008 1114 UT


Observer's Comments: Possible Eta Aquariid meteor. Still to be analyzed.
Sound obscured by other meteors out of visual range so the second sound movie not included here.

Movies :
Movie 1: Sentinel all-sky camera capture, without sound:
v20080505_111457ut_Ashcraft.mov
770 KB 6 seconds
Back to Daily Fireball Archive

Best Selected Fireballs

Thomas Ashcraft
35.50 North Lat. 105.89 West Long.
New Mexico
Mail
To Heliotown and more various specimens