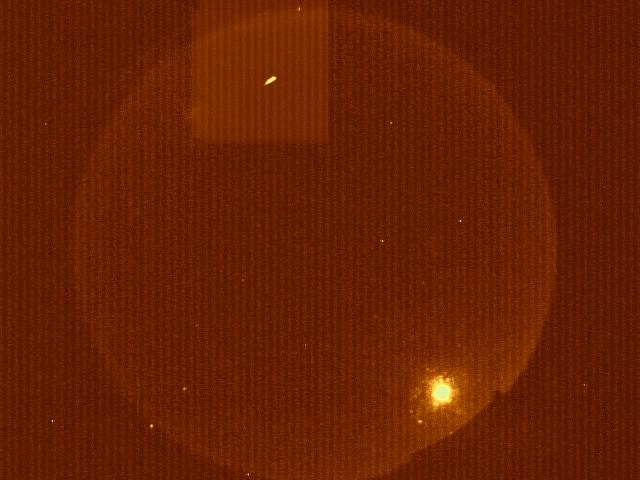 Note : The fireball is the streak in the highlighted box at the top of screen. That is the Moon at screen bottom right.
Fireball : June 14, 2008 0632 UT

Observer's Comments: Only one fireball sized meteor over the entire state of New Mexico this night.
Movies :
Movie 1 : Sentinel all-sky camera system capture, without sound:
v20080614_0632ut_Ashcraft.mov
798 KB 6 seconds
Movie 2 : Ashcraft's video/radio forward scatter system capture, with two radios and dual channel sound:
This meteor made a strong ascending and fairly long radio reflection. Only the head echo
and the first 15 seconds of ascending sound are in the movie below.
FB20080614_0632ut_Ashcraft.mp4
2 MB 15 seconds
Below: Radio spectrogram of the time of the meteor. 61.250 MHz reception above white line, 83.250 MHz below white line.
Meteor above occurs during the 0632 UT minute. All other dots are space dust particles.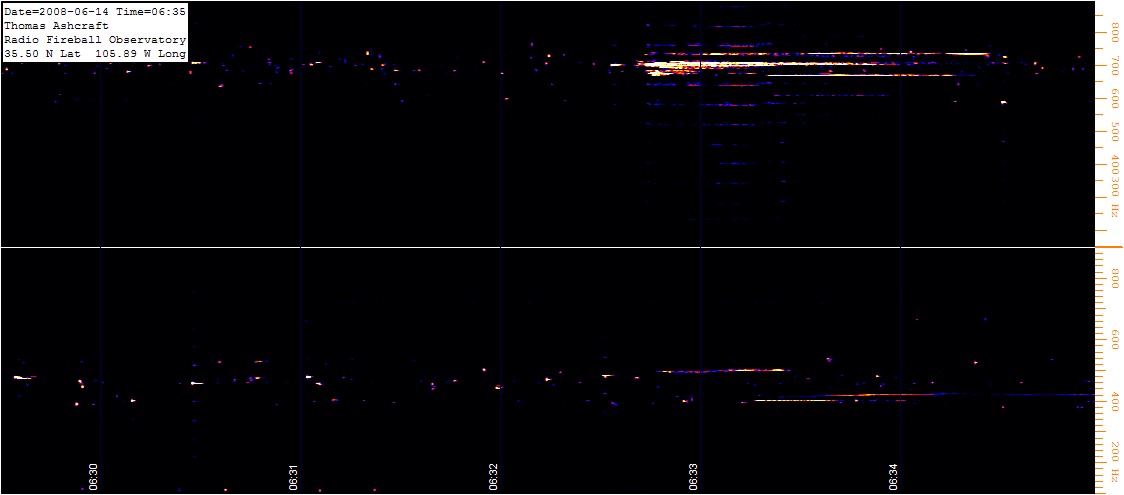 Back to Daily Fireball Archive