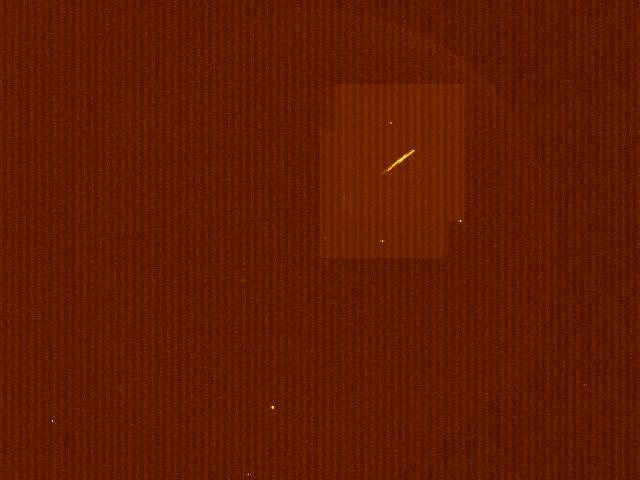 Fireball : June 3, 2008 0913 UT

Observer's Comments: Clear night. Only one visible fireball this night. Rates maintain at low levels.
Movies :
Movie 1 : Sentinel all-sky camera system capture, without sound:
v20080603_0913ut_Ashcraft.mov
788 KB 6 seconds
Movie 2 : Ashcraft's video/radio forward scatter system capture, with two radios and dual channel sound:
Good reflection.
FB20080603_0913ut_Ashcraft.mp4
538 KB 7 seconds
Below: Radio spectrograph of the time of the meteor. 61.250 MHz reception above white line, 83.250 MHz below white line.
Meteor above occurs during the 09:13 UT minute. All other dots are space dust particles.