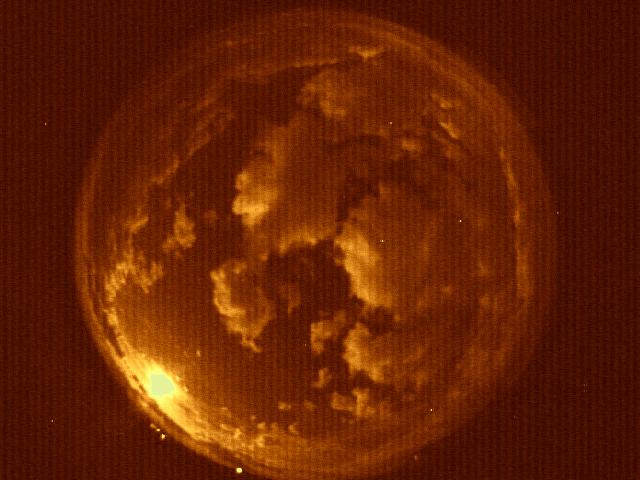 Observer's comments: Image above does
not
show any meteors at that moment but shows
typical monsoon sky conditions above New Mexico the past two weeks.
There was one visual capture last night on my secondary radio/video system.
Fireball 1 : July 18, 2008 0825 UT ( 2:25 am MDT )


Observer's comments: In the below movie the meteor streaks downward right near center screen right.
Movie 1 :
Ashcraft's forward scatter system with dual radio sound.
FB20080718_0825ut_Ashcraft.mp4
39 seconds 6.3 MB
Radio spectrogram of the time of the above meteor. 61.250 MHz reception above white line, 83.250 MHz below white line.
Meteor above occurs during the 0825-26 UT minutes. All other dots are space dust particles.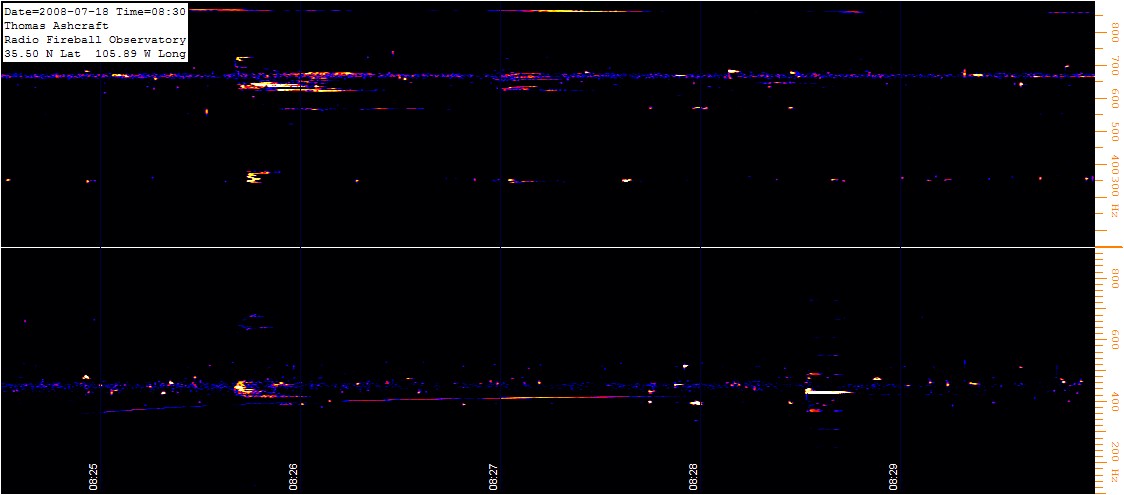 ::::
Back to Daily Fireball Archive