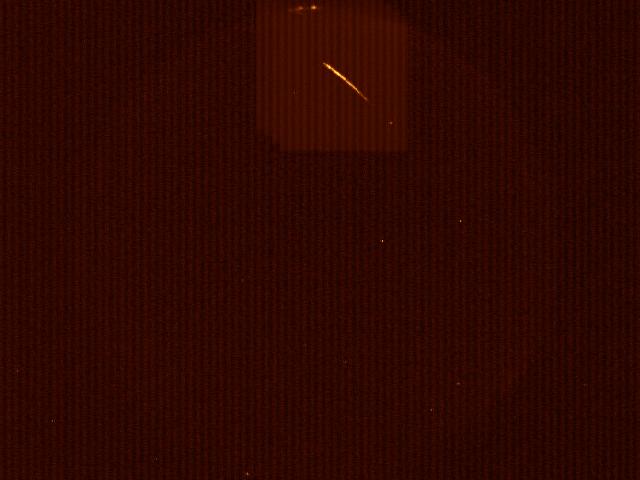 Specimen Fireball 1 : January 29, 2009 0835 UT
Sonic Movie 1 : Ashcraft's dual forward scatter system; video and stereo sound;
Good ringing stereo doppler.
FB20090119_0835ut_Ashcraft.mp4
28 seconds 1.6 MB
Radio spectrogram of the time of the above meteor. 61.250 MHz reception above white line, 83.250 MHz below white line.
Meteor reflection occurs during the 0835 UT minute.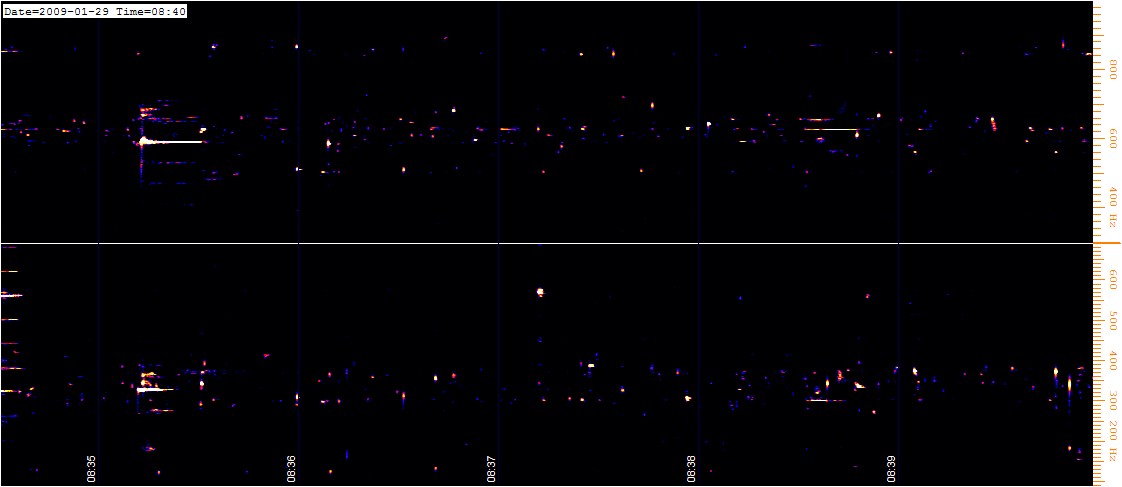 ---
There were two more interesting fireballs this night but were not captured on the Sentinel system but still captured on the secondary system.
FB20090129_0444utns_Ashcraft.mp4
1.9 MB
FB20090129_1204utnshe_Ashcraft.mp4
600 KB
FB20090129_1204utns_Ashcraft.mp4
4.4 MB
:
: