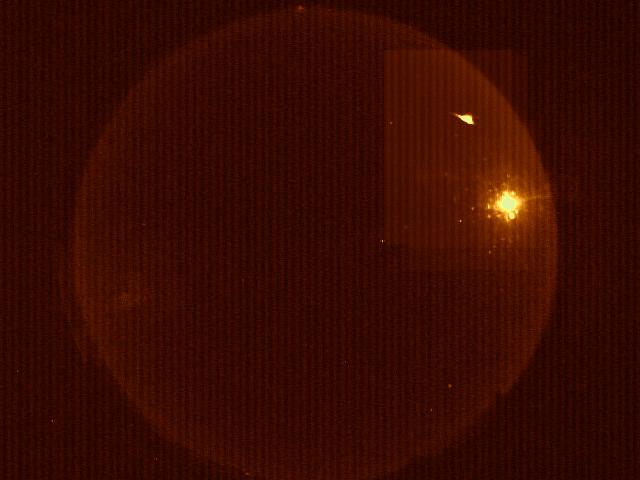 Specimen Fireball 1 : January 08, 2009 0946 UT
Observer's comment : Only one prominent fireball last night. Note that fireball is the flaring streak above the Moon in image.
Sonic Movie 1 : Ashcraft's dual forward scatter system; video and stereo sound;
Good sonic specimen. Head echo only in this movie.
FB20090109_0946uthe_Ashcraft.mp4
13 seconds 600 KB
Sonic Movie 2 : Full duration of scatter reflection in this movie.
Nice flaring definition in this sonic specimen.
FB20090108_0946utlo_Ashcraft.mp4
1 minute 26 seconds 4.1 MB
Radio spectrogram of the time of the above meteor. 61.250 MHz reception above white line, 83.250 MHz below white line.
Meteor reflection begins during the 0946 UT minute.