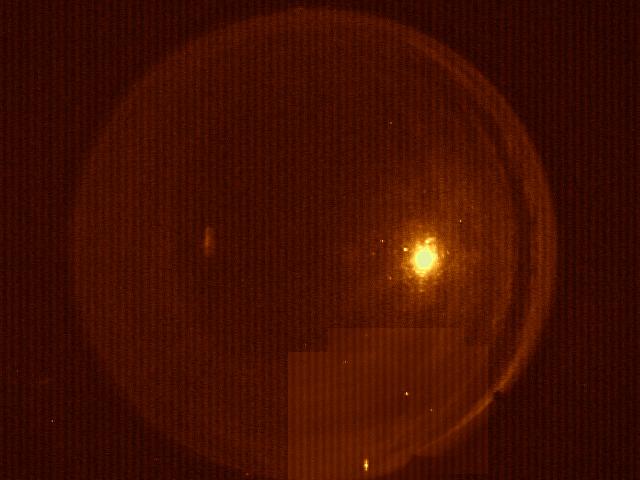 Specimen Fireball 1 : February 06, 2009 0656 UT
Observer's comment: Only one small fireball capture this night.
Sonic Movie 1 : Ashcraft's dual radio forward scatter system; video and stereo sound;
Evident radio reflection. ( Testing sonic universal time stamp in this movie. )
FBV20090206_0656ut_Ashcraft.mp4
19 seconds 1 MB
Radio spectrogram of the time of the above meteor. 61.250 MHz reception above white line, 83.250 MHz below white line.
Meteor reflection occurs begins during the 0656 UT minute.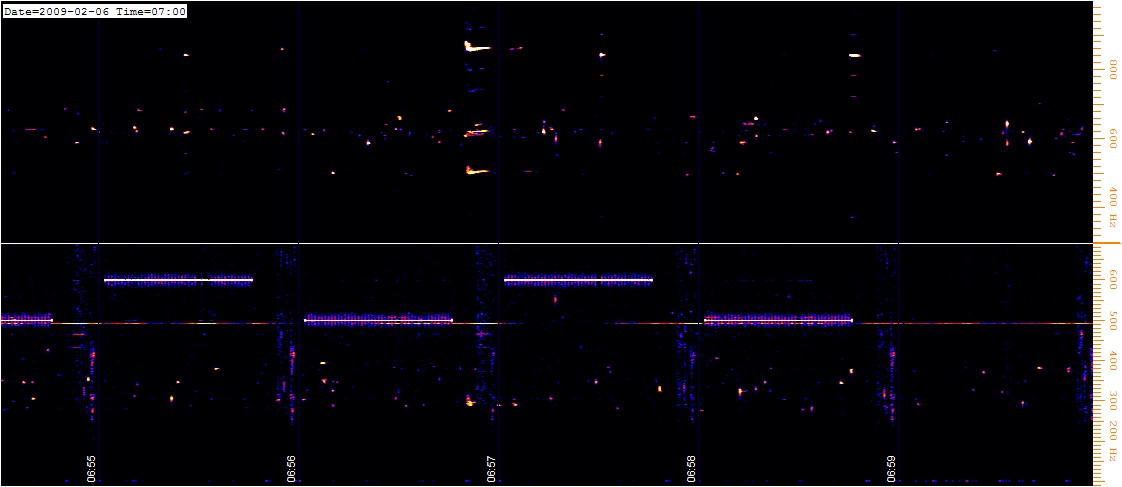 :