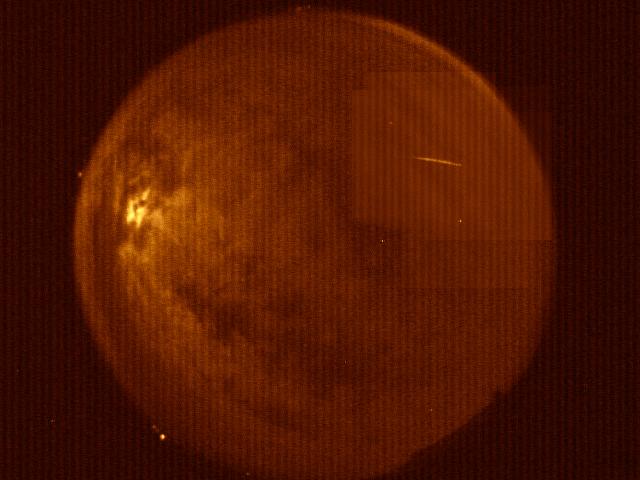 Specimen Fireball 1 : December 15, 2008 0457 UT
Observer's comment: This was the only visual meteor capture of the night through cloud. Otherwise it was cloudy all night.
It was a probable post-peak Geminid.
Sonic Movie : Ashcraft's dual forward scatter system; video and stereo sound:
Good sonic reflection.
FB20081215_0457ut3_Ashcraft.mp4
15 seconds 1.9 MB
Radio spectrogram of the time of the above meteor. 61.250 MHz reception above white line, 83.250 MHz below white line.
Meteor reflection occurs during the 0457 UT minute.