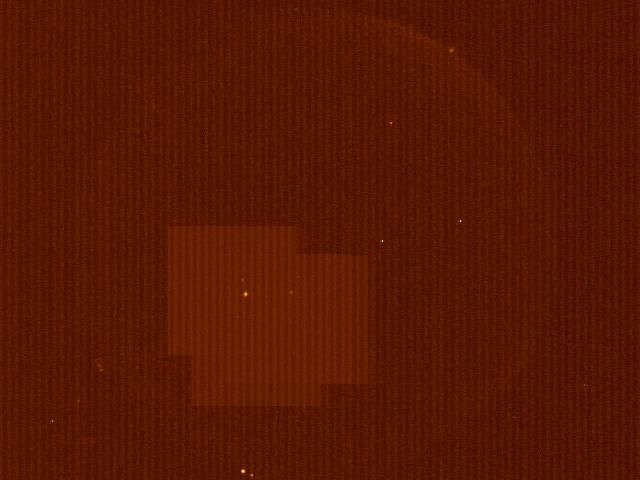 Small meteor is the brightest dot in highlighted capture box area above.
Meteor : April 29, 2008 0624 UT


Observer's Comments: High fire haze in the atmosphere. Only one tiny visible meteor capture the entire night.
Meteor has a short but evident stereo radio sound reflection in Movie 2 below.
Also, very low radio fireball rates this night.

Movies :
Sentinel camera capture, without sound:
v20080429_062450ut_Ashcraft.mov
712 KB 6 seconds
Movie 2 : Ashcraft's videos and forward scatter system with dual channel sound:
Subtle radio sound. Might require headphones to hear the intricate sonic definition in stereo.
FB20080429_0624ut_Ashcraft.mp4
1 MB 10 seconds
Below: Radio spectrograph of the meteor. 61.250 MHz reception above white line, 83.250 MHz below white line.
Meteor occurs right at the end of 0624 UT minute, at the end of the spectrogram.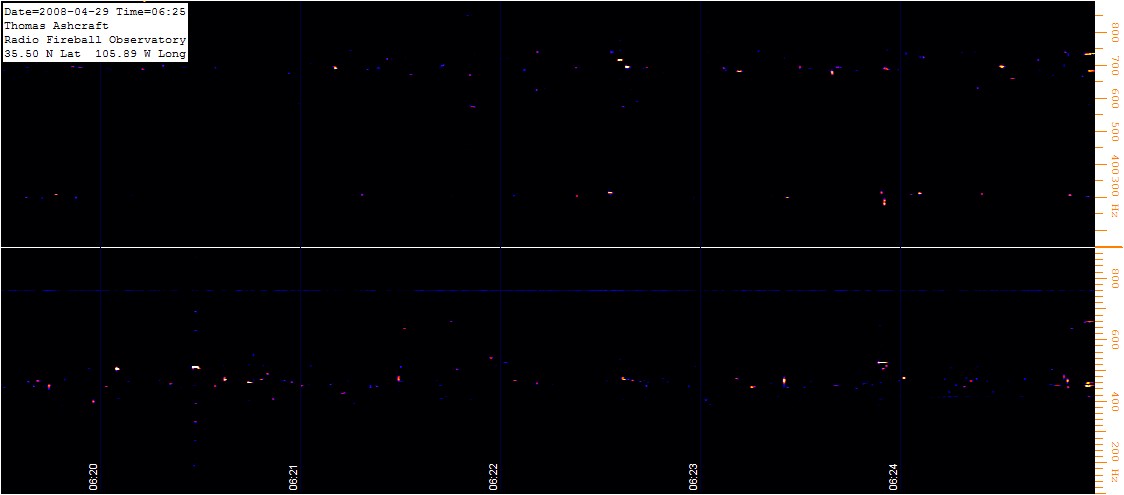 ---