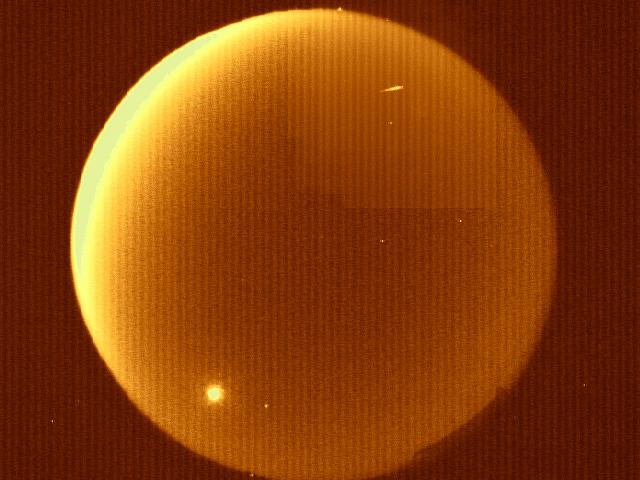 Meteor 2 : April 28, 2008 1127 UT

Observer's Comments: An ionospheric condition known as "sporadic-E" appeared
midway through the night as a mild interference on my lower radio channel.

Movies :
Sentinel camera capture, without sound:
v20080428_112716ut_Ashcraft.mov
712 KB 6 seconds
Movie 2 : Ashcraft's videos and forward scatter system with dual channel sound:
FB20080428_1127ut_Ashcraft.mp4
3.7 MB 35 seconds
Below: Radio spectrograph of the meteor. 61.250 MHz reception above white line, 83.250 MHz below white line.
Meteor occurs during 1127 UT minute. Blue vertical stuff on spectrogram is sporadic-E on the top 61.250 MHz channel.