March 9, 2008 1041 UT (4:41 am MST)


Observer's Comments: Very small fast meteor. Passes upwards through screen center. Hard to see.
Sentinel capture video missed it but secondary video and forward scatter system recorded it in movie below.
Movie 1: Ashcraft's Forward Scatter Video System, quick fireball with audio
61.250 MHz right channel and 83.250 MHz left channel
fb20080309_1041ut.mp4
1.8 MB 16 seconds
Radio spectrograph shows fireball at the 10:41 UT minute minute below.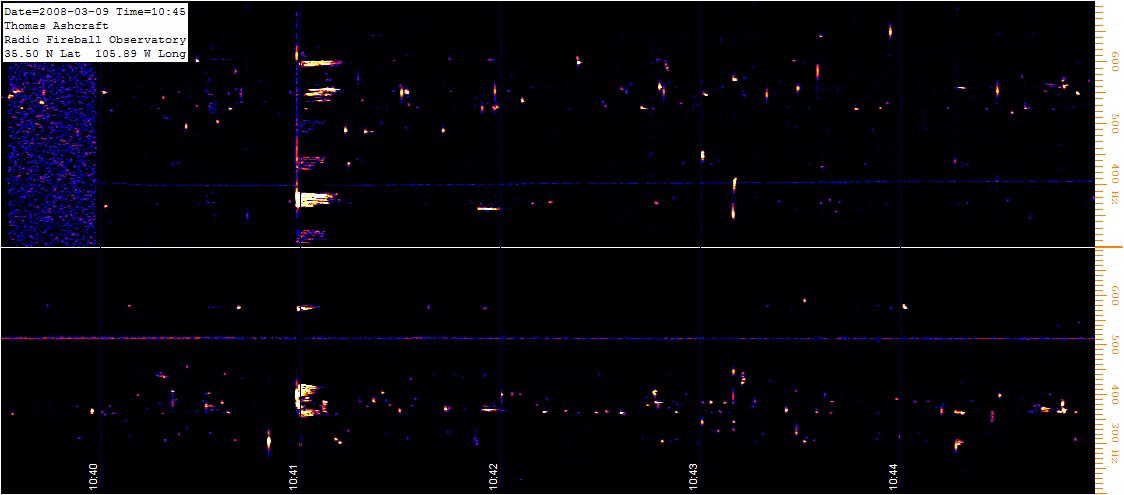 Back to Daily Fireball Archive
Best Selected Fireballs
Thomas Ashcraft
Radio Fireball Observatory
35.50 North Lat. 105.89 West Long.
New Mexico
Mail
To Heliotown and more various specimens