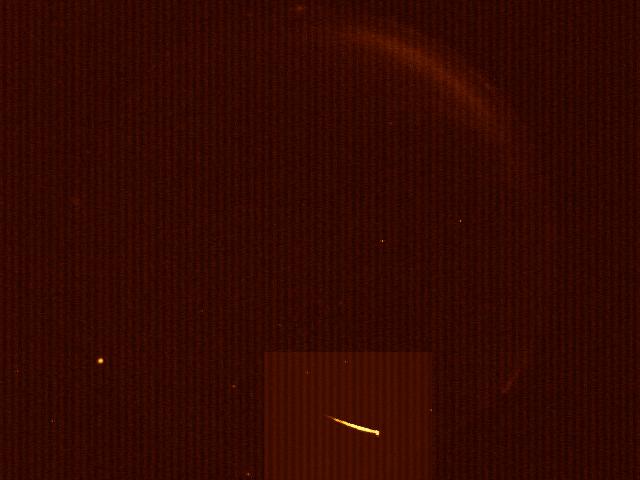 Specimen Fireball 1 : December 22, 2008 0619 UT
Observer's comment: Mostly cloudy these days. Just a few fireball captures in spaces between clouds.
Sonic Movie 1 : Ashcraft's dual forward scatter system; video and stereo sound:
Fast meteor with detailed doppler. Head echo only in this movie. Full duration in next movie 2.
FB20081222_0619uthe_Ashcraft.mp4
14 seconds 700 KB
Sonic Movie 2 : Full duration of radio reflection. Long lasting ionization.
FB20081222_0619ut_Ashcraft.mp4
1 minute 42 seconds 4.6 MB
Radio spectrogram of the time of the above meteor. 61.250 MHz reception above white line, 83.250 MHz below white line.
Meteor reflection begins during the 0619 UT minute.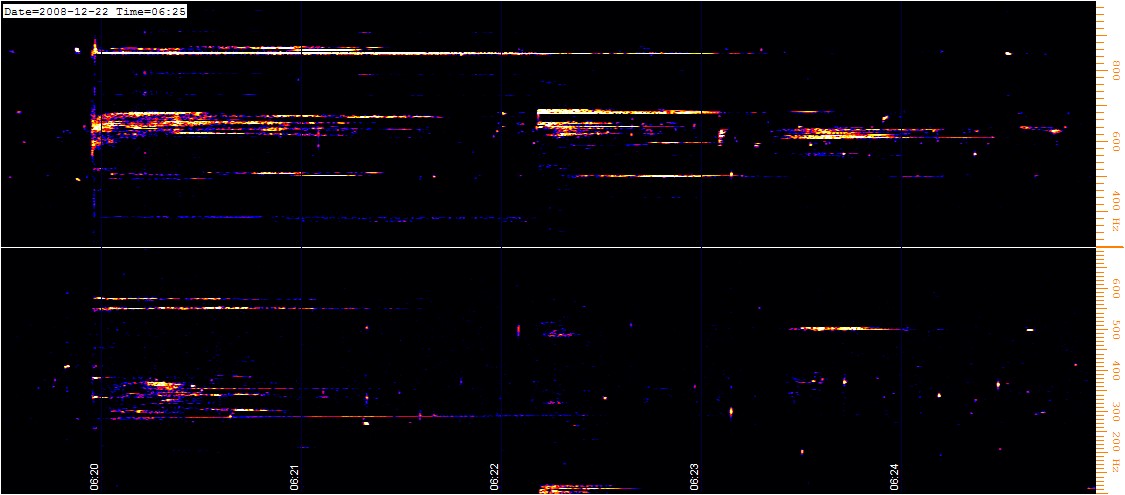 ---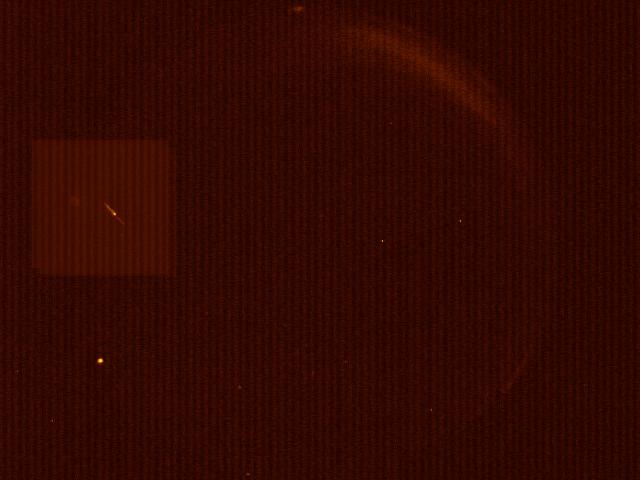 Specimen Fireball 2 : December 22, 2008 0627 UT
Observer's comment : Interference during reflection so sonic movie not included.